Freight Forwarder
Home > Freight Forwarder
The right shipping solution ultimately determines how your consumers assess the quality of your services. When the delivery of your goods or consignment is delayed longer than it should, your business bears the brunt of it.
With us attending to your delivery, you can play on equal footing with your competitors. One thing that truly sets the freight forwarding services we provide at TSL Australia is that we open the door your business needs to the entire world.
As professional shippers with decades of experience in the shipping and logistics business, we prioritize the smooth flow of your items and goods from one point in local and international markets anywhere in Australia and across the world.
Quality Freight Forwarding Services and Logistics Support
Moving shipments and cargo from one destination to the other is only a small aspect of the services freight forwarding companies provide. Whether it's through air freight or sea freight, there are certain things like customs documentation, taxes, and import requirements that your cargo or consignment must fulfill at each stage in the freight shipping process.
With us, you can always rest assured that regardless of which region your items or cargo are going into, whether you're leveraging air freight, sea freight or even road freight, you have an freight forwarding company you can rely on that understands all the nuances of the various modes of transports, shipping costs, and packaging. After offering a pock-friendly quote, we deliver excellent results and offer you logistics advice that will help your company improve its trade network and accelerate cargo and goods delivery in accordance with all COVID-19 protocols.
Why You Need a Good Freight Forwarder
Whether you're moving goods and items within states in Australia or you want to import packages from one origin country to another destination location like South Africa or Germany, you need forwarders with a reputation for getting the job done.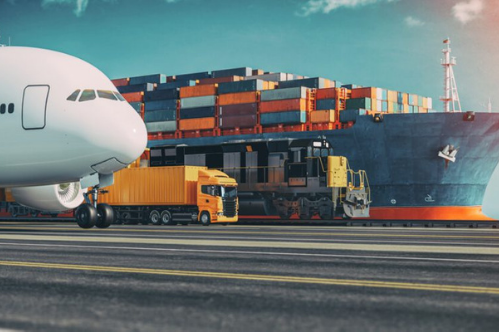 When you trust our staff with any package or import item, you get affordable shipping costs and unparalleled service that gets your shipments where they need to be on time and at affordable quotes.
When you come to us for quotes, we offer competitive prices for easy access to our vast network.
The TSL Australia team is full of individuals who are highly proficient at putting your import and cargo through each stage and process of moving your consignment.
As experienced forwarders, no site is too difficult or impossible for us to process shipments delivery into or out of. No matter the site of package pickup or delivery you have in mind, our carriers get there via air freight or a range of other means and secure document preparation to get your import through any door in any country.
Australian customs requirements can be particularly demanding, especially in light of the COVID-19 pandemic. But as the peerless service providers that we are, we see your package safely through to your door.
Freight Forwarding Consultation from Top-Notch Freight Forwarders
Working with freight forwarders who has experience has a major advantage; it ensures that your business always has the resources needed to move your company to the next level. Good freight forwarders bring something to the table that retailers and business owners with local and international stores are in constant need of; an open avenue to the wide range of opportunities the Australian import market has to offer.
When you employ the services of freight forwarders who are well-grounded in air freight or sea freight goods and package delivery, you get relevant pieces of advice through consultation with us that moves your business forward.
The importance of this advice shows in the price and quote you get, and also extends to the shipping rates for your packages. Our forwarders see your consignment safely through the borders of all the states in Australia and more than 120 countries all over the world.
What You Get With Top Freight Forwarding Companies in Australia
Whether it's full-time retailers or simply someone who just moves consignment infrequently from one destination to the next, you stand to gain a lot when you leverage the vast network and resources of a competent Australian freight forwarding company.
Settling aside the fact that the quote you'll get for your package or the goods freight shipping costs by air, road or sea freight will be highly pocket-friendly, the customs clearance process is always considerably faster and affords you the chance to expand the range of quality service you provide without straining your resources.
How to Choose Your Next Freight Forwarder
Moving items out of Australia or getting goods, shipments or a valuable consignment into anywhere within Australian borders is a remarkably challenging process, even for experienced importers and exporters.
Even if it is through air freight or sea freight, you need efficient freight forwarder logistics service with a competitive quote that prioritizes things like speed, ease of goods and items transport, and most importantly, customer satisfaction. It's not enough to get a freight forwarder that'll give you an affordable quote and great shipping rates, you have to make sure that the items of your package is safe and secure in their hands. This means you need to work with a logistics and freight forwarding solution that has a reputation for working seamlessly on any site in any region across the globe.
You can't afford to take chances with your cargo transport. So, finding a forwarder with a favorable quote, experience, and a proven history of getting the job done is truly vital to the smooth and speedy delivery of your packages.
Why Partner With Us at TSL Australia
When you work with us, you gain privileged access to a freight forwarding company that doesn't handle your goods or items delivery with levity. We deeply value the trust our clients' place in us, and we let the quality of service we provide strongly reflect that fact.
Serving as the number one freight forwarder and logistics solution to Australian businesses for several years, we have cultivated an extensive network that ensures that your goods are never delayed on any site within and outside Australian borders.
We are one of the few freight forwarding services that complement our logistics solutions with top-class customs clearance and brokerage services. When you work with us, this means that you'll never have to worry about any delay in your cargo clearance process or infringing any import or export regulation for your air freight or sea freight shipping.
Even if you don't have the necessary credit cards for working transactions in Australia, we offer you extensive support and make sure you secure any credit card necessary for the smooth movement of any item or goods by air or sea in the country. Working with us, we provide a precise packaging service that helps you make the most of space and do even more with less, all at an acceptable quote and price range.
Our freight forwarders provide a peerless service that can be a truly valuable addition to your company and its operation. We set the example other freight forwarding companies to follow.
With us, you get:
Top-tier sea freight import service


Top-tier air freight import service


Expert sea freight export service


Expert air freight export service


Executive packaging, warehouse, stores, and storage facilities


Specialized shipping consultation


Express delivery service


Fast freight forwarding Australia


Fast freight forwarding between different countries
Top-tier Sea Freight Import Service Australia: As an efficient freight forwarder with a strong base of operations in the country, we have an intimate understanding of how air, road and sea freight shipping for cargo and goods coming into Australia work. With us on the job, you can expect our carriers to get your consignment through the door and in your hands in the shortest time possible.


Top-tier Air Freight Import Service Australia: Even though bringing in items by air is one of the fastest modes of freight transport you can employ to get a package into the country, that advantage of speed can be lost if you don't leverage the services of a proficient freight forwarder. At TSL Australia, we make a habit of sorting through all customs documentation and document preparation processes needed to see your package through Australian borders easily.


Expert Air Freight Export Services Australia: Do you need cargo in South Africa, China or England in the shortest time possible? Do you want to avoid any unnecessary complications with your shipment? Speak with us today! With well-trained staff stationed in major cities all around the world, we know how to get your goods to you smoothly by air.


Expert Sea Freight Export Services Australia: When your business demands that you move bulky or large cargo to foreign countries, your best option here is to use a sea freight service. Our sea forwarders are fast, reliable, and insured. Few shipping companies offer the level of sea freight shipping safety and assurance that we do. Your cargo won't encounter any delays or hold-ups anywhere on its modes of transportation to your preferred destination country from Australia.


Executive Packaging, Warehouse, and Storage Facilities: Leverage the best solution in Australia when your goods or shipment items need quality packaging fast and at very competitive prices. The talented individuals at TSL Australia work round the clock to give your goods top-quality packaging that will easily survive any transit stress. With us, you also get safe storage spaces and warehouses you can keep your prized cargo until you're ready to ship it outside Australia or deliver it to any location locally.


Specialized Shipping Consultation: Being on the same page with your freight forwarder is key, if you want to avoid any complications with the sending or receiving of any consignment. For this to happen, you need access to customs brokerage knowledge that'll let you know what to avoid and the necessary steps to take to ensure that your consignment is deemed acceptable by the Australia Border Force.


Express Delivery Service in Australia: The faster your packages get to your clients, the better they rate the quality of service that you supply them with. To ensure that you receive the kind reviews that your company deserves, you need freight forwarders who can get your goods where they need to be on time, every time. The express delivery service we provide is just what you need to make this happen.


Fast Freight Forwarding Anywhere in Australia: Whether you need a shipment delivered from Brisbane to Perth, or you want fast shipping to get cargo packages from Melbourne to Darwin, we get your consignment where it needs to be within any time frame you set with us. Our professionals are highly ethical and friendly and will gladly provide all the support you need to receive your shipment and package s as at when due.


Fast Freight Forwarding between Different Countries: If your business is in constant demand of a reliable and vast network for shipping goods between two or more different countries, then we're the best alternative for your company.

With an in-depth knowledge of how exchange rate, import and export operates in four continents, we have what it takes to ensure that your cargo clearance all the necessary authorities and gets to you in record time.

Reach us via 0395338886 or email us for a free consultation today!