Importing From China to Australia With TSL
Home > Importing From China to Australia With TSL
If you're an Australian or Chinese business looking to import goods from China to Australia, TSL is here to help. We provide a fully comprehensive freight forwarding service, covering all aspects of international logistics. We are based in Melbourne, Australia, with our services extending all over the globe and spanning multiple industries. We can help with both sea and air freight imports from China to Australia and air and sea freight exports from Australia to China, plus any other aspect of freight forwarding you need assistance with.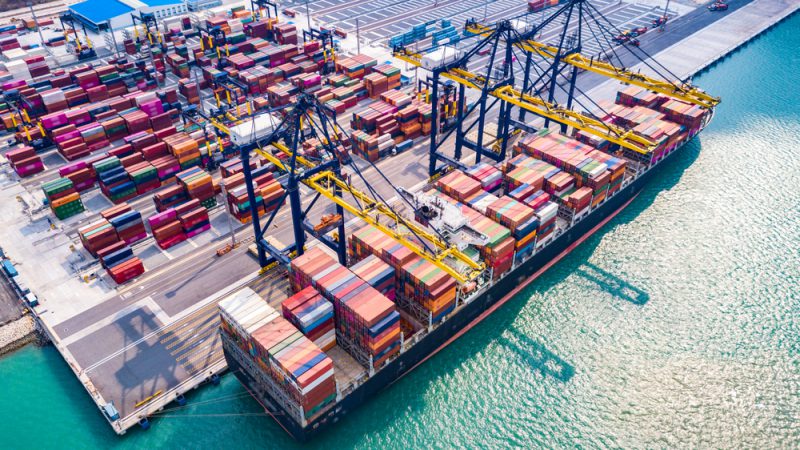 China's Trade with Australia
There are several reasons why you may choose to import goods from China as an Australian company. China has significant long-term potential for foreign traders, thanks to cheap manufacturing costs, good-quality produce and an excellent variety of items produced. Profit margins are often very high, with resale prices in Australia sometimes ten times what you paid for them wholesale. China has also been a member of the World Trade Organization (WTO), which regulates global trade, since 2001. In 2018, two-way merchandise trade between Australia and China was valued at a huge AU$193 billion. Australia is 13th biggest trading partner of China and receives approximately 2% of Chinese exports. This equates to around AU$75 billion per year. To find out more about China's trade relationship with Australia, please see this report from the Australian Department of Foreign Affairs and Trade. There is also some useful information about China's market profile on the Australian Trade and Investment Commission's website.

How To Import Goods From China
If you would like to import goods from China into Australia but have never done so before, here are six steps you may like to follow: 1. Collect information: Carry out market research on the types of items you are planning to import. Find out whether there is a current market for them. 2. Find suppliers: Explore Chinese manufacturers of the goods you are hoping to bring into Australia. You may choose to source produce through websites such as: – https://www.made-in-china.com/ – https://www.joybuy.com/ – https://www.alibaba.com/ Alternatively, you can use an overseas trading company or attend trade fairs yourself. Please note, it is always advised to check your supplier thoroughly before entering into an agreement. 3. Seal a deal: Having fully vetted your chosen supplier, make a deal and sign a contract. 4. Research: Do some number crunching on the regulations, licenses, tariffs, exemptions that apply to the importation of your products so you can calculate your costs. 5. Market your goods: Locate outlets within Australia for the produce or items you are planning to sell. 6. Organise shipping: Use TSL's fantastic freight forwarding service to organise your import operation. We will provide all the links in the chain from pick-up right through to delivery, as well as related services such as packing, storage and distribution.
Importing From China to Australia
What the Australian market continuing to undergo exponential growth at such an unprecedented rate, there is no denying the fact that the country is one of the best places in the world your merchandize could be right now. However, for you to be able to key into the vast opportunities available here, you must make sure you have a strong grasp of certain factors, especially if you will be importing from china to Australia. So, in addition to following our simple walkthrough on how to import goods from China, here are a couple of things you should also keep in mind. One very crucial aspect of importing from China to Australia is compliance. As a rule, Australia, like many other countries in the world has special safety standards that they expect all goods coming into the country to meet. As such, in addition to seeing to the other details of your shipping, you also need to ensure that you keep close track of important parameters such as the substance restrictions and product safety standards that apply to goods coming in from China.
Why TSL is Your Best Choice For Importing From China to Australia
With many years of hands-on experience, we thrive at getting your product where it needs to be punctually. Over the course of many years of importing from China to Australia, we have been able to lay out an extensive network that accelerates the shipment and delivery of your goods. We work closely with you to facilitate the maximum optimization of your supply chain within the country. Here are only a few things you can expect our team of professionals to deliver on for you.
Air Freight Export China To Australia
Shipping goods into Australia via the sky is the quickest way of getting it here. Air freight exports from China to Australia take around 1-5 days with TSL Australia and are more costly than shipping by sea – this method is perfect if you are not limited in terms of budget. Air transportation is typically used for cargo that is relatively light and does not take up too much space.
Sea Freight Export China To Australia
Boats are, of course, much slower than planes, but there are a number of advantages of sending your precious cargo via the sea. It is much cheaper and also more environmentally friendly. Sea freight exports from China to Australia usually take around 18-30 days, and are more suited to consignments that are heavy, bulky or oversized. To ensure you have a smooth and pleasant experience in importing goods from China to Australia, please get in contact with TSL's importing professionals, click below link to get in touch.