Australia stands among the few countries in the world that leverage things like vehicle auctions and international car sales so heavily. Considering that there are any numbers of vehicles readily available for sale in the country, it's been observed that people still import automobiles with increasing frequency.
One country that people and companies in Australia tend to import cars and vehicles from with the aid of an import agent is Japan.
At TSL Australia, we provide customer service that ensures you a fast delivery time to any location in Melbourne, Sydney, Brisbane, and Fremantle.
With the data we provide, it becomes easier for companies to leverage any auction event they want across the globe.
TSL Australia – The Japanese Car Export Agent
TSL Australia is one of the few international freight shipping companies in operation in the nation that possesses the necessary skill set, experience, network, and expertise to help people and companies import cars and vehicles from anywhere in the world.
We handle everything from transporting in the vehicles to identifying the best compliance shop, should you need it after an auction.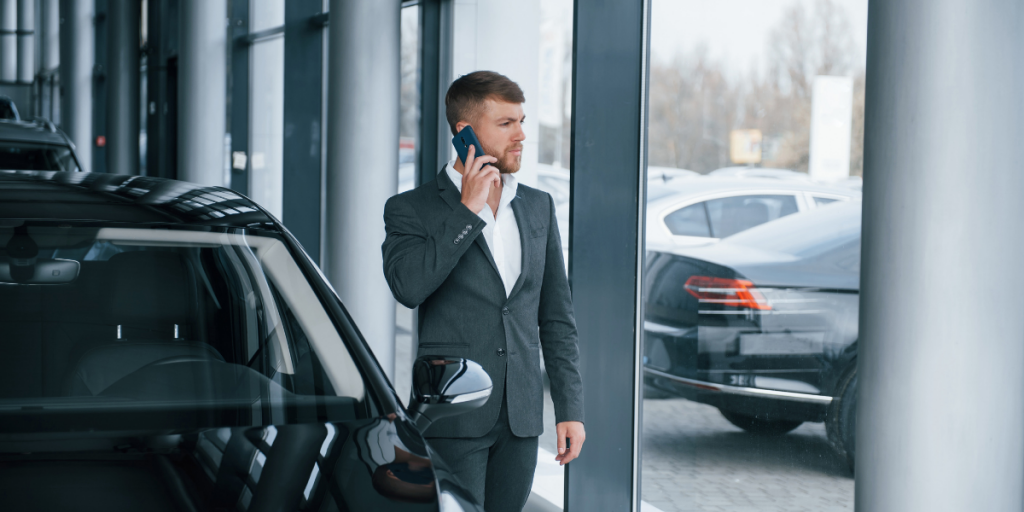 Find out more about what we do on our website page or contact a TSL operative through this email address.
Ultimately, there are several steps involved in shipping a car through the Japanese borders into the nation. This is more so the case in light of the fact that the nation has more strict vehicle compliance protocols than many other countries.
As such, you need a reliable import agent with the experience to provide you with information to see you through every step in the freight and import process.
We are able to provide our customers with quality service and a smooth Japan car shipping experience from Japan to a variety of Australian ports because every customs broker on our team has a deep understanding of Japanese export regulations.
Because we also help you deal with everything from GST costs to import costs and all port of entry and service fee for various types of auto models, you get to stay on budget and save money when you use our expert services.
Why do People Import Vehicles From Japan?
Considering the fact there are a variety of auction events that anyone looking to buy a car can leverage, a considerable portion of the various vehicles and car models that are shipped into ports in Melbourne, Brisbane, Fremantle and Sydney come from the Japanese borders.
This doesn't happen by chance.
Granted, you find various quality and attractive models there, and so, everything that a family might want is easily met in many of the multiple automobile models there, the main reason the car import process from Japan is so popular lies in the Japan car prices.
In more detail, the service fee or costs that a person incurs for purchasing a car in Japan is considerably lower because of a practice in the country called, Jidosha Kensa Torokuseido.
More popularly known as Shaken, it is a strict inspection program that every car owner in Japan has to subject their automobile to if they want to retain ownership of it.
Typically, a car owner in Japan would more often than not opt to dispose of their vehicle once it becomes due for a Shaken inspection.
What's more, because of the strict standards that Japan has when it comes to car maintenance, many of these second-hand cars have reasonable decent mileage and are in great condition, making them the perfect answer for any family or individual shopping for a car.
Iron Chef Imports
As your Japanese export agent, TSL Australia implements the same shipping practise as those of Iron Chef Imports and Import Monster to get your car through to you at any destination in Brisbane, Fremantle, and even Port Kembla, Sydney.
Regulations for Shipping Cars into Australia from Japan
In the process of finding a good car for your family or company, there are many questions you have to find a good answer to, to ensure that even after the auction, your car freight experience is a pleasant one.
So, before you attempt to invest money from your budget into the shipment of any car into the country, it helps to be aware of certain compliance standards in effect.
Compliance is a major concern when importing cars, so much so that if your car falls short of compliance requirements, your delivery time can be extended by days or even months.
As your customs broker and agent, TSL Australia helps you handle all this information as part of our extensive customer service plan for customers.
However, not unlike import monster, a particular element we also encourage our clients to be familiar with is the import process regulation where the date of the car manufacture is concerned. Knowing this helps you save money, stay on budget, and forestall any unexpected import costs.
The two things to be familiar with here is the import standard you have to meet for importing cars manufactured pre and post-January 1st, 1989.
To Import a Car Manufactured Pre January 1st, 1989
The Australian government has some very specific restrictions and information that must be adhered to strictly here. What's more, these requirements vary, depending on certain clauses.
For example, if you plan to ship a car via import monster into Western Australia, the automobile must be converted to a right-hand drive, if it was a left-hand drive model manufactured prior to the 1st of January 1989.
To Import a Car Manufactured Post January 1st, 1989
Importing car models that fall in this category is somewhat easier compared to the former. Here, all you have to do is check the compliance specifications of the cars you want to transport on any duly approved RAW (Registered Automotive Workshop) website page.
If not found here, there's another way to import the car which is through the Personal Import Scheme.
Also, as the country has restrictions against the import of asbestos, asbestos testing for cars must be done before any automobile model can even access a port of entry in Brisbane, Fremantle, or Sydney and pay the GST fee and clear other customs costs.
There are also specifications put in place by regulatory bodies like the Department of Infrastructure, Transport, Regional Development, and Communications that must be duly met.
This is the reason it's so important to work with a customs broker with experience. That way, you get to leave the exact details of the import process to them and rest easy. Not only do we find the best way through which to bring your cars into the country, we provide aid with getting you a compliance shop with service that comes at reduced prices and helps you stay within regulation.
With multiple positive reviews from customers over the decades, we provide an import answer you can always rest on.
Step-by-Step Guide for Importing Cars From Japan to Australia
The TSL 5-step guide for importing cars from Japan to any Australian destination is one of the best resources you can channel to reduce export stress from Japan.
If you want to leverage auctions and get your family one of those nice Japanese cars with low mileage, here's an easy guide to doing so in 2021.
1. Choose the Vehicle You want to Import
This is especially important to the overall car movement process because car models strongly influence what protocol will be used to import the automobile.
As an example, if the car you plan on importing from Japan is a luxury car or vintage vehicle, the process would differ from what you would have to undergo if you were bringing the automobile as a personal import.
2. File for a Vehicle Import Approval Permit
This is a requirement that must be met if you want to legally import cars into the country on time. Without a Vehicle Import Permit, the ABF can delay the release of your car or vehicles to you for any significant length of time.
Essentially, so long as the car to be imported will be used on roads in the country, a Vehicle Import Approval is necessary to successfully ship your car from Japan to Australia.
3. Make Your Shipping Arrangements with TSL Australia
As one of the best car importers in the country today, there is much that TSL can do to expedite the various aspects of your car transportation from Japan to Australia.
With a used Japanese car item ranking as one of the major automobile imports into the country, every TSL customs broker agent is intimately familiar with the most efficient way and manner to get your car delivery done posthaste.
We provide you all the information you need beforehand so you know what GST fee, customs duty fee, and port of entry costs to expect in Port Kembla, Fremantle, or Brisbane.
4. Observe all Quarantine Inspection Protocols in the Shipping Process
Every item entering the country must observe quarantine clearance protocols to ensure that hazardous materials aren't unwittingly brought in, used Japanese car included. Much like import monster and iron chef imports, we get your car through with our wealth of experience and help you proceed to the next stage.
5. Satisfy Importation Requirements 
As your car importers of choice, we help you ensure that your automobile meets all compliance standards in effect in the country.
Our extensive positive reviews show that we have an answer for every shipping question and a way to get models of every kind to you quickly and efficiently.
You can always trust us as your logistics partner to do the needful.
Our Roll On Roll Off Shipping Service
Regarded as the best way to bring used Japanese vehicles into the country, we ensure that we give your car the best Roll on Roll off service.
Our freight service is insured and our crew highly competent ensuring that you get the most impeccable RORO service to any location you choose.
You can contact us via call at 613 9533 8886 or our email address to know more.