The Port of Brisbane and Brisbane Airport are two bustling areas for commercial freight forwarding. Knowing this, both plane and boat transport can be challenging. Managing all the regulatory requirements can waste your time and money when it comes to meeting these logistical challenges.
TSL Australia understands how international and domestic transport requirements can be a hassle. Our centralised team of experts can meet those requirements with fast shipping and affordable prices.
Regardless of whether you need to find an international destination or a domestic location, TSL Australia knows all forms of shipping. We provide ourselves in providing premium customer service, meeting and exceeding your transportation needs.
International air freight from Brisbane
Air freight shipping from Brisbane is the fastest form of transportation. When shipping time-sensitive cargo or equipment, there are no alternatives. However, there are a vast number of requirements that include the customs process.
TSL Australia trains its team of experts to understand this aspect of the supply chain. We know the latest regulatory changes with international air freight through regular training and research. This way, your cargo can spend less time in the customs clearance process.
Beyond this, our air transportation rates are some of the most cost-effective in the industry. For the most competitive pricing, contact TSL Australia to act as your representative for international air shipment.
Domestic and international sea freight from Brisbane
Brisbane Port is one of the busiest major multi-cargo ports in the world. With this in mind, international coastal shipping can be a headache. Much like air freight, there are numerous requirements you need to meet for shipment.
We handle the shipping process for international sea freight. Our skilled team can help with overweight or oversized shipments. We can also help with breakbulk cargo and project shipping. Regardless of your unique transportation needs, our team can make it happen.
TSL Australia focuses on providing more value to your business. As the perfect balance of cost and quality, our team can help you with international coastal shipping solutions. Contact us today to see how our team focuses on customer excellence on the sea.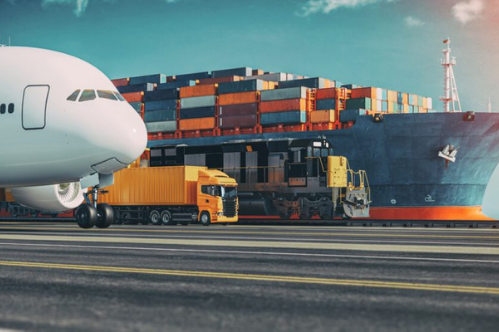 Door-to-door shipment services
Once your cargo gets on the ground, we help you get it to where it needs to go with Delivered Duty Unpaid (DDU) and Delivered Duty Paid (DDP) services. Whether shipping a full container load (FCL) or less than container load (LCL), land-based shipment comes with challenges. You need to be ready to meet those challenges when running an entire supply chain. 
If you need to ship equipment internationally or have materials that you need to ship on time, TSL Australia is the expert in all forms of international transport. If you want to get to your destination on time, our team knows the right paths to take.
As the fastest freight forwarding partner in Brisbane, we can help ensure your project gets done on time and within budget. If you also need to ship heavy and over-dimensional freight, we can help find the right solutions for you.
Why you should choose TSL Australia for your freight forwarding services
Regardless of your preferred mode of transport or unique shipping needs, TSL Australia can help you. We work with all forms of international transport. Whether you need it through the air, sea, or door-to-door shipment, we can help.
Our customs brokerage team knows how to meet international regulations and requirements. You can't wait for slow customs requirements when sending time-sensitive cargo or equipment overseas. Instead, you need TSL Australia, as we focus on speed and quality above all else.
TSL Australia has deep connections across Australia. Whether you need to ship internationally from Brisbane, Sydney, or New South Wales, we can get it there on time and under budget. Don't waste your time with a freight forwarder in Brisbane that can't handle your needs.
To find out how we can help you out, contact us today.