Are you running an international business in Queensland and looking to export or import goods through Brisbane? TSL is a Brisbane Port shipping agent who's here to make your life easy with our great-value logistics service. We have the know-how and contacts to organise all top-quality freight forwarding services, including Brisbane customs brokers, warehousing facilities, packing, and distribution. In unison with our secure air freight forwarding services, you can expect your supply chain to become even more efficient.
Freight Forwarder and Customs Brokers Port of Brisbane
Brisbane is located in the south-east of the Australian state of Queensland, and is the state capital. Brisbane Port is positioned on Fisherman Island, at the mouth of the Brisbane River. It's directly opposite Brisbane airport, towards the north-east of the city.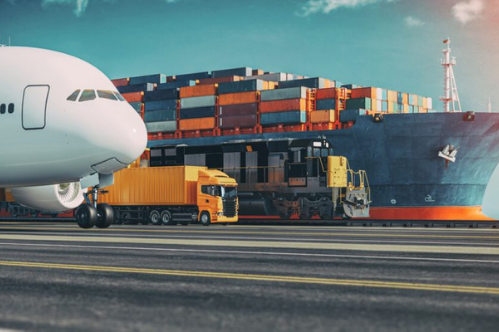 Over the past 40 years, the port has expanded from a river port to a thriving deep-water facility. Today, the port is a keystone of Queensland's economy. It's also the state's largest multi-cargo port and one of Australia's fastest-growing container ports. The main bulk commodities imports are crude oil, refined oil, and cement, while the main bulk commodities exports are thermal coal, refined oil, and grains.
Any shipping business without a freight forwarder with customs brokerage or reliable customs brokers seeing to their air freight or sea freight logistics needs won't be able to meet the extensive range of clearance requirements that a shipping network needs to see the job through.
Our customs brokers have a vast knowledge of customs brokerage and will help you explore your options to pick the best shipping services in all of Australia for you. Your business and company can rely on any solution we provide with our freight forwarding services. Whether by air or sea, our services give you the freight shipping assurance you need to satisfy your customers.
TSL: Professional Brisbane Shipping Agents
TSL is a shipping agent benefitting from first-rate connections with leading industry suppliers of services in sea freight from Brisbane. If you're in need of a Brisbane customs broker, freight forwarder, or local transporter for your imports and exports, put your trust in us – we're 100% confident we'll be able to deliver your cargo on time, every time. Our end-to-end logistics service covers every aspect of sea freight anywhere in the world.
Sea Freight from Port of Brisbane
Shipping containers can be used to transport just about anything – as long as it fits inside. They're useful for individuals or families moving countries, and for businesses who need to import or export stock. Your Brisbane freight forwarder will organise your shipping container hire on your behalf, making the exporting or importing process straightforward and pain-free for you.
Container Freight Forwarders
How big is a shipping container? The standard size is 8ft X 8.5ft X 20ft/40ft. Extra tall shipping containers are 9.5ft high.
What are shipping containers made of? Usually steel.
Whether we're dealing with a full container load going on an international freight from Melbourne or a small container load going from Brisbane to Melbourne or Perth, we see to it that your supply chain does not lag.
Top Freight Forwarding and Logistics Shipping Company
Bulk cargo is items that are shipped in big quantities without packing, rather than in packages or containers. Bulk cargo is either in granular or liquid form and includes petroleum, crude oil, coal, grain, and gravel. It is usually dropped (dry bulk) or poured (wet bulk) into a tanker truck or merchant ship.
Dry bulk is commodities like grain, coal, and iron ore.
Wet bulk(also called liquid bulk) refers to crude oil, fuel oil, petrol, plant oil, and wine.
A proficient freight forwarder will offer you expert advice in tandem with consolidation services that will help put your business on the map. From Fortitude Valley to Eagle Farm, air freight forwarder and customs experts work together to remove the logistics hassles of the movement of your goods through the border force.
Even entering through the port, our peerless service sees to it that all your goods go through all compliance procedures and meet the needed requirements without delaying your deliveries. Our logistics expertise is founded on a deep-seated appreciation for transparency and we let you know if we can make the movement of your goods from Australia to the world happen.
Freight Forwarders Brisbane
Considering the fact that using sea freight service to move your cargo can take considerably longer than opting for air freights, speed and time of delivery are important to ensure that your supply chain runs smoothly. To guarantee this, you need the best freight forwarders in Brisbane on the job.
One thing worth keeping in mind when searching for the best freight forwarders Brisbane has to offer your business is dependability and experience. Using TSL Australia, you get unfettered access to our vast network and experience. We provide you with all the tools you need to get your shipment from or to you at your leisure.
Freight Forwarding Around the Globe
TSL Australia makes freight forwarding easy for its customers. You get the best results when your customs brokers and your transport companies work together. Your network is more efficient not just in Australia but around the world as well. The last thing you want is your goods not meeting clearance requirements or freight forwarding requirements somewhere along the line.
Your full container load is safe on our sea or air international freight. With us as your choice freight forwarder transport team, you see a clear difference in the level of service delivery.
Our air freight solutions and air freight services are highly regarded, even among freight companies because we go all the way with the level of quality service we provide. We offer a wide range of clearance and logistics assistance that increases the range of movement of your shipments.
You can reach our team members to check on the status of your shipments at any time and evaluate your options and needs better.
Updated knowledge and a team you can partner with are two things a freight forwarding company offers its customers. With us, our customers, and whatever services they need comes first. We understand that good freight service is one solution all businesses need if they want their service to reach the right audience.
What you get with our expertise:
Affordable freight shipping quotes and costs
High level of specialization with border force and transparency
Expert customs brokerage knowledge
Experience, versatility, and flexibility with your cargo and goods freight forwarding requirements
Freight forwarding solutions that improve costs and time savings
Sea and air freight services delivery network across the globe
Documentation service options and clearance assistance
For more information about TSL's services, including bulk cargo, Click the Contact link below on our website. We'll always get back to you within 24 hours.